Purchase the Workbook,
Workshops's Best Companion
The only book you'll need to strategically improve your business behavior and live a meaningful life.
Amazon Paperback  $ 59.00
Free Discovery Class + Workbook
The most comprehensive guide on how to improve your business and live a meaningful life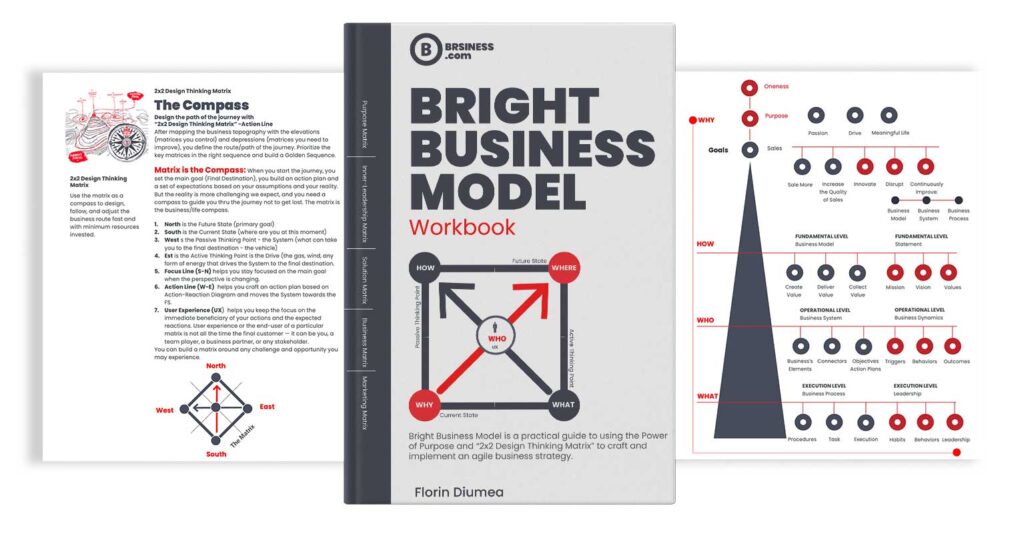 Amazon Paperback  $ 59.00
3 Easy Step Process to build a thriving business and a meaningful life without burnout and confusion.
Validate the Concept. Use the Metaphor to set the Journey. Use the Toolkit to build your Strategy. Follow the Three-Step Process to elaborate an algorithm and an efficient action plan with ease. ​
Focus on what matter! Build a 2×2 Design Thinking Matrix for YOUR business to set the focus points.

Based on your own 2x2DTM… design, plan, and strategize, using the Bright Business Model Canvases and the Toolkit

Build an efficient action plan that will help improve innovate, and disrupt with minimum resources invested in the shortest time possible.