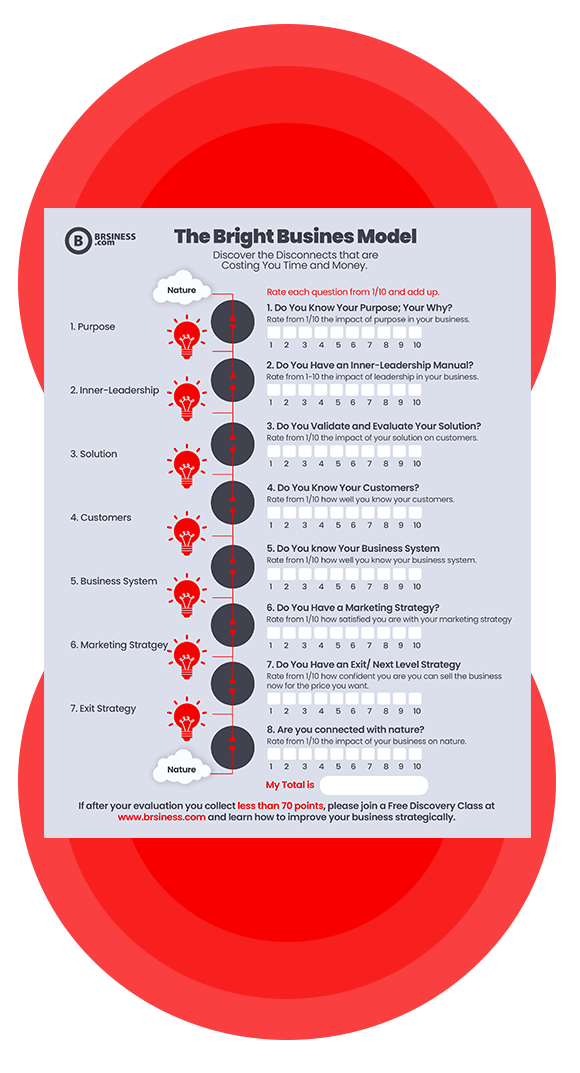 over 90% of business fail because
business elements are disconnected
Download Free
8 Business Disconnects Quiz
to Discover Your Business Pain Points
Learn how to Bridge your knowledge gap now and own your business evolution
MOST BUSINESSES FAIL BECAUSE THEY DON'T SEE THE DISCONNECTORS
Did you know that business is a structure, and every single business has 8 elements that generate the growth?
Analyze each element and check if there's a point where your business is disconnected.
If you're not paying attention to the correct elements and connectors, you'll waste resources on the wrong business side.
This will lead to the main reasons a business fails poor cash flow management, no product-market fit, flawed business model, poor quality product, or cost-pricing issues.
After designing and looking through multiple business models, verticals and niches, we've found the ALGORITHM to Reveal what disconnectors are generating the most stress for your business and help you find and fix them to GROW your business…
It's actually not that complicated if you know what to focus on, analyze and how to build an accountable action plan and execute it right.
All you need to know is the proper steps of the process you should follow to continuously improve the business system and breakthrough challenges rather than retract.
There are 8 reasons why most businesses struggle to grow. With this free quiz, we will not only show you the business elements and the disconnects you are facing but also how you can learn to focus on what matters in your systems and processes to innovate continuously and maximize new growth opportunities.
HERE'S HOW THIS SIMPLE YET EFFECTIVE QUIZ CAN HELP YOUR BUSINESS INSTATNTLY
The worst place you can be is to have all business elements disconnected.
The most dangerous spot you can be is not even knowing…
In reality, most business owners are working IN their business and struggling to scale without a minimum understanding of what they are doing.
We see businesses CRASHING because they FAIL to understand their business model, system, process, and the disconnects between elements.
You'll never fail if You are committed to controlling the business journey…
DON'T FEAR BUSINESS CHALLENGES. EMBRACE THEM!
You can't allow your business to act randomly in this continuously changing and challenging world. Luckily for you, you don't have to as long as you know how to focus on what matters and have the tools to act fast and efficiently. 
Let us show you the quick indicators in your business that will show you exactly what you are about to experience…
Business is a process you can master if you have the Proper guidance and the Right Method…
Invest just a few minutes and evaluate your business elements and connectors with this quiz and use our method to flip challenges into a new level of growth for you and your business!
What Bright Business Wildomar Graduates Say About us.
Hi, I'm Florin Diumea (FD)
I'm a veteran entrepreneur and creator of the Bright Business Model and 2×2 Design Thinking Matrix.
The Bright Business Model is packed with intelligent business improvement strategies that enable you to transform your business from simply operating into a thriving, growing, positive force of change.
The 2×2 Design Thinking Matrix (2×2 DTM) is a system of visually creative thinking models. They enable you to create the perfect strategies to grow your business with minimal resources in any economy in the shortest amount of time.
The 2×2 Design Thinking Matrix (2×2 DTM) enables planning business structure, leaving you with more personal time, energy, and freedom to live the business life you deserve.
EVALUATE YOUR BUSINESS AND BUILD A CONTINUOUSLY IMPROVING SYSTEM ​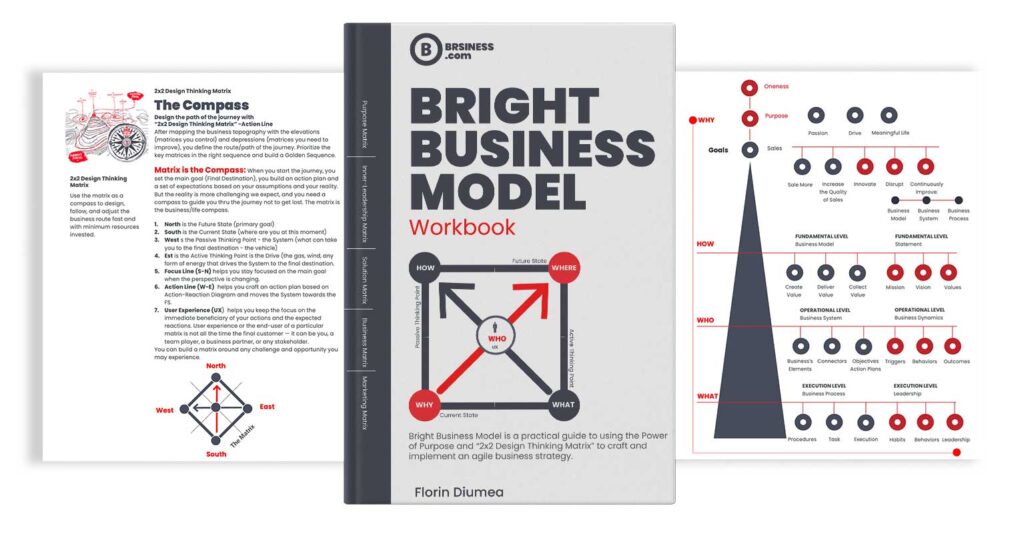 Join me at the Bright Business Model — Discovery Class to learn about the program and how it applies to your business needs.