Tangible tools to help you build a winning purpose-driven business
+ build a community of bright entrepreneurs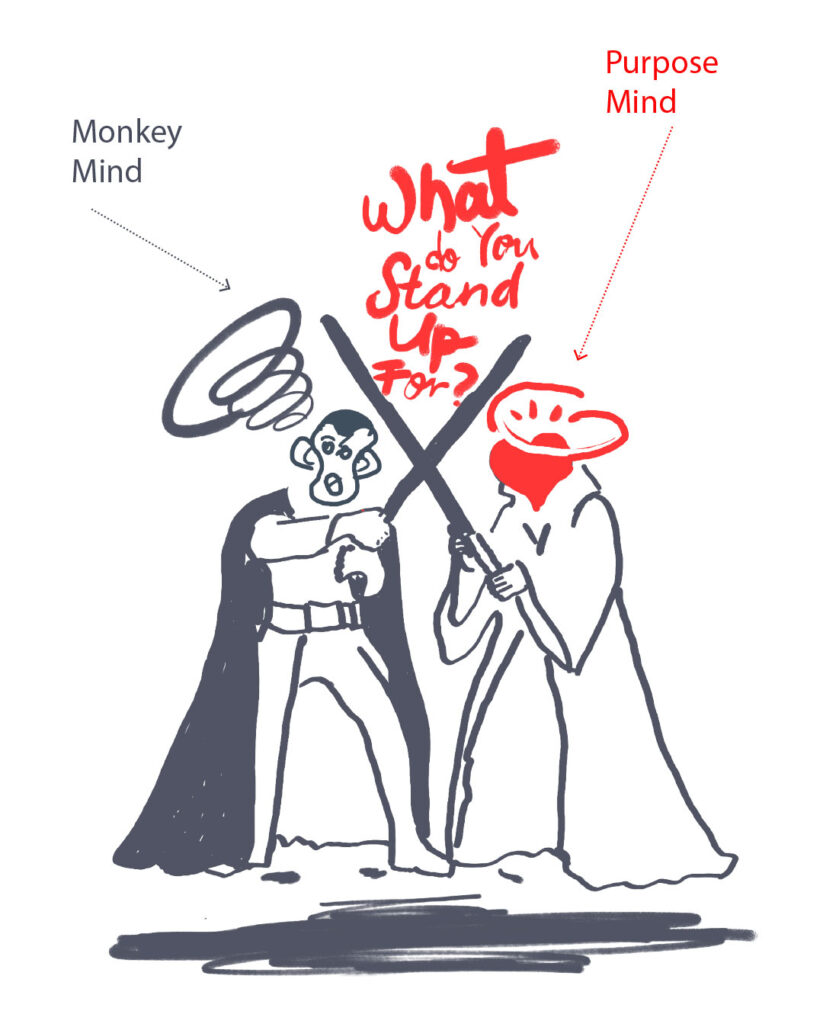 Challenge the existing
business paradigm
Stop chasing money. Manifest your purpose.
Start a business revolution morphing your goals into a purpose beyond profit. The fundamental paradigm shift is from the "for-profit" model to the "for-purpose" model. Your Purpose will reshape your business goals, business behavior, and most importantly, you'll experience a fundamental transformation — a Happier You.
Entrepreneurship should be a path of enlightenment, of celebrating life. It is a process of exploring and expressing yourself — a practical way of being more.
Purpose-Driven Vs.
Monkey Mind-Driven Entrepreneurs
According to Wikipedia, the term monkey mind is a Buddhist idea meaning "unsettled; restless; capricious; whimsical; fanciful; inconstant; confused; indecisive; uncontrollable." It is a term that describes a busy mind by using the metaphor of a monkey swinging from branch to branch. For the mind, it moves from thought to thought. It is "prone to outside attractions, temptations."

For our purposes, the monkey mind-driven entrepreneur is not focused on the manifestation of the purpose (business) and is blindly chasing money and/or power – dark entrepreneurs are driven by the fear-pleasure vectors. In contrast, the purpose-driven entrepreneur is always focused on the purpose of the business and doesn't lose track of the target, whatever that might be.