Bright Business Riverside Workbook
Thank you for Enrolling in the Bright Business Riverside Business Accelerator.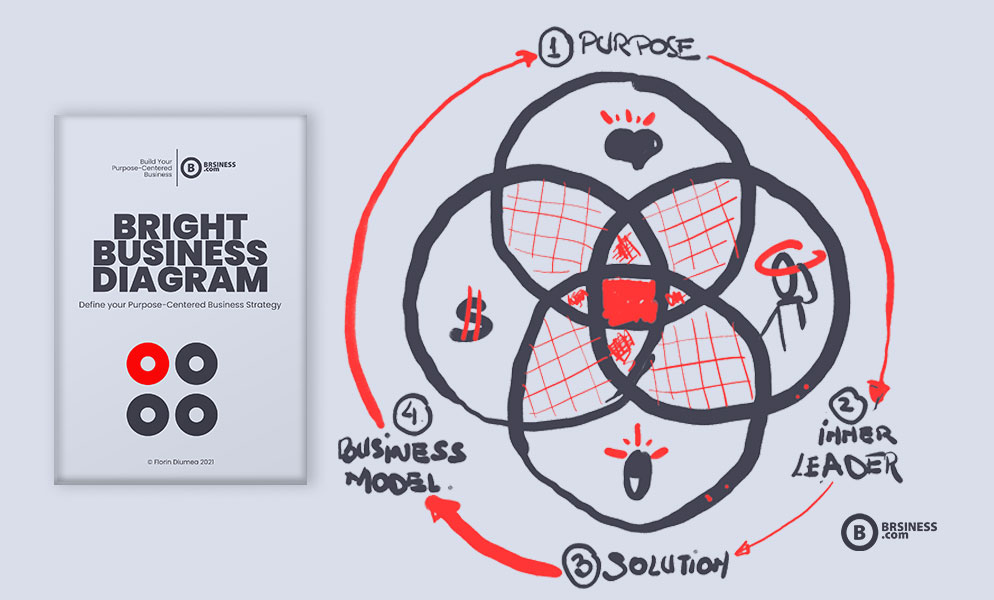 What is a Bright Business?
What do you and your business stand up for? Elevate your mindset and position your Purpose at the core of the business. Use the Bright Business Model: Purpose → Business → People → Environment → Profit →  Meaningful Life.
Use the Power of Matrix to Control the Decision Flow
Business is a journey from the Current State to the Future State  that requires decisions and actions aligned toward your goals. You'll use the power of matrix to focus on what matter and build an accountable action plan.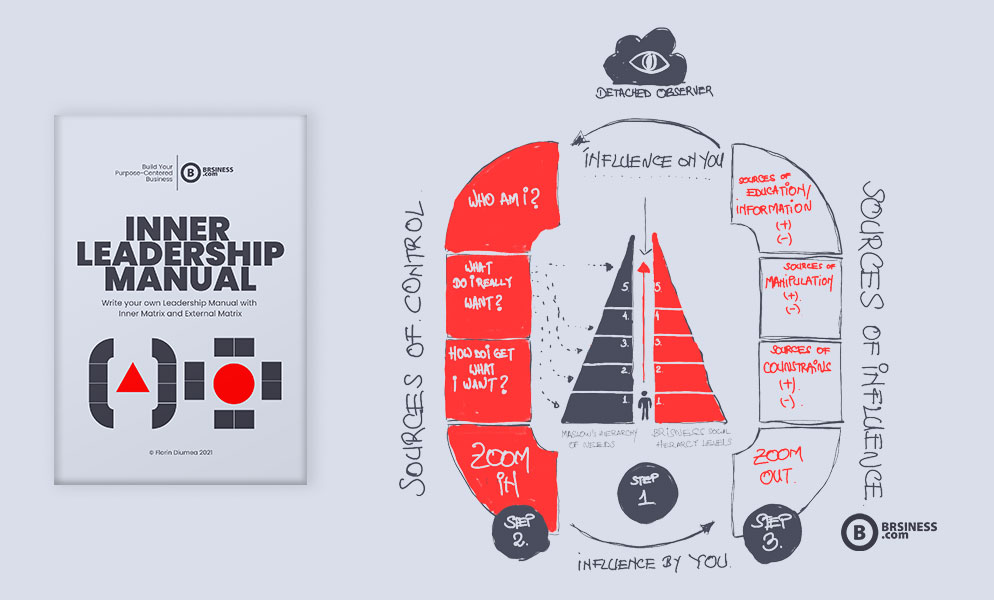 Business is a journey from the Current State to the Future State  and requires a set of tasks, decisions, and daily routines aligned toward your main goal. You'll build a Sequential Decision Spiral composed of a chain of matrices (2×2 Thinking Matrices).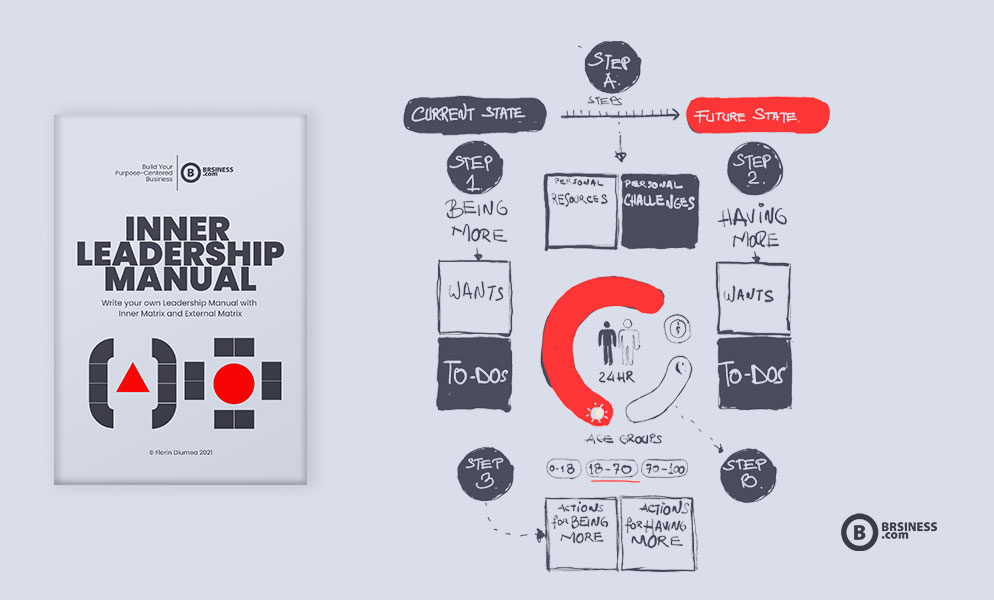 Write your
Leadership Manual
Businesses do not fail. Leaders do. Connect with your Inner-Leader. Understand and control the Inner Matrix, the environment (External Matrix), and build your Personal Belief System (PBS).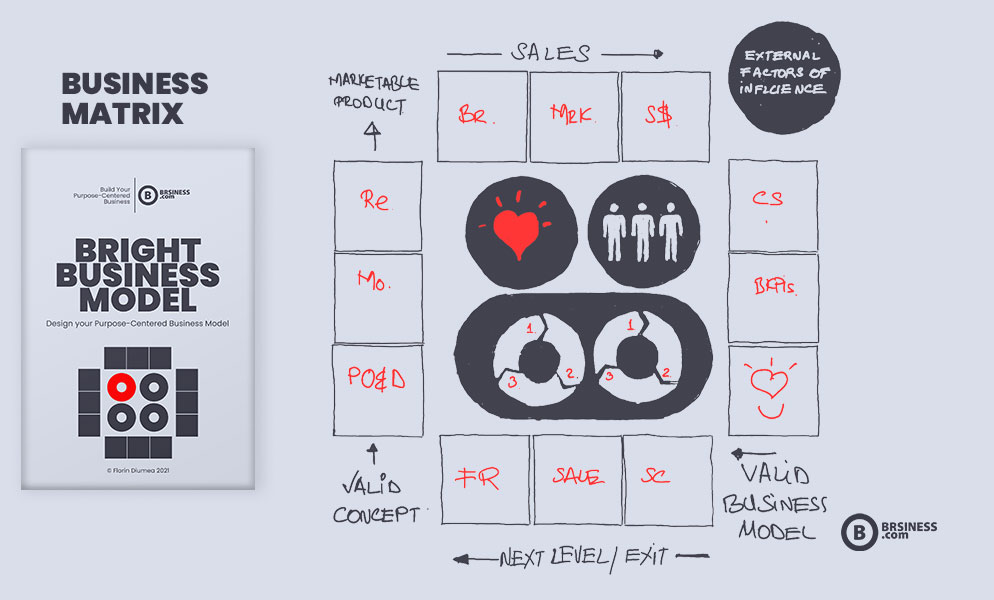 Design your Bright Business Model
Control your business components (Static Analysis). Understand and control the dynamic of the components and what impact the decision chain makes (Dynamic Analysis).

Branding, Marketing, and Sales are part of the business communication strategy. You capture, transform, and offer data according to the customer's persona's behavior during and after the buying journey. Use the Lead Generation and Conversion Cycles to deliver the right message at the right time.

3 Easy Step Process to build a thriving business and a meaningful life without burnout and confusion.
Validate the Concept. Use the Metaphor to set the Journey. Use the Toolkit to build your Strategy. Follow the Three-Step Process to elaborate an algorithm and an efficient action plan with ease. ​
Focus on what matter! Build a 2×2 Design Thinking Matrix for YOUR business to set the focus points.

Based on your own 2×2 DTM… design, plan, and strategize, using the Bright Business Model Canvases and the Toolkit

Build an efficient action plan that will help improve innovate, and disrupt with minimum resources invested in the shortest time possible.

Join Bright Business Riverside
Limited Scholarships Available